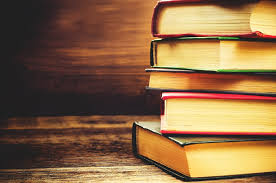 Below are a few books recommended to us by patients and others who have found them to be helpful.
The Last Lecture —- by Randy Pausch Professor, Carnegie Mellon. (Video of the actual lecture, other information at www.thelastlecture.com: Really Achieving Your Childhood Dreams)
Ten Days to Self-Esteem —- David Burns, M.D.
Feeling Good Handbook —- David Burns, M.D.
The Mindful Way through Depression – Freeing Yourself from Chronic Unhappiness –— Mark Williams, John Teasdale, Zindel Segal, and Jon Kabat Zinn.
Seven Principles that Make a Marriage Work —- John Gottman, Ph.D.
A Path with Heart —- Jack Kornfield
Sexual Healing Journey — Wendy Maltz
Children of the Self-Absorbed – A grown-ups guide to getting over narcissistic parents — Nina Brown (2001) New Harbinger Publications
Missing Piece Meets the Big O — Shel Silverstein
Codependent No More —- Melody Beattie
Taking Charge of ADHD — Russell Barkley, Ph.D.
Mastering Anxiety and Panic — David Barlow, Ph.D.
Radical Acceptance — Tara Brach, Ph.D.
Buddha's Brain – The practical neuroscience of happiness. love, and wisdom — Rick Hanson, Ph.D.
Should I Stay or Should I Go? Surviving a Relationship with a Narcissist – Ramani Durvasula, Ph.D.
The Depression Cure:  The 6-Step Program to Bear Depression without Drugs – Stephen S. Hardi, Ph.D.